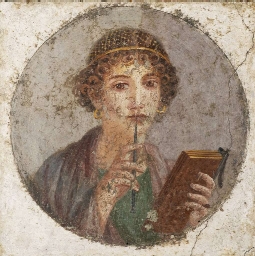 "Vesuvian Academy of Arts and Culture" Cultural Non-Profit Organization
 Via Tasso 119, (80127) Napoli, Italy
About us
The Association Vesuvian Academy of Arts and Culture (based in Naples) is a non-profit Italian cultural organization  which  was  founded as a cooperative project in the field of cultural heritage.
STUDY ABROAD
The  missions of Vesuvian Academy of Arts and Culture are  the development of Study Programs, organisation of joint seminars, colloquia and scientific workshops on topics of common interest; Organization of archaeological, museum, field activities for students, organization of joint programmes of lifelong learning, development and publication of joint monographs, textbooks, scientific articles, etc
- The opportunity for students to take study abroad courses and earn credits towards their degree.
- To give opportunities to students living around the world to follow specialized lectures of experts
- The opportunity to attend meetings and seminars either directly or virtually.
- The chance to meet and discuss with world-renowned experts about the development and scientific research in archaeology.
The synergy of these points make the Center for Study Abroad unique.
CULTURAL TOURISM
The Vesuvian Academy  association  overlooks the enchanting Bay of Naples, not far from Ercolano, Pompeii, Paestum, Sorrento, Amalfi, Positano, Baia,  Pozzuoli  and the Isle of Capri.
The Academy  takes a new look at Cultural Tourism which combines the pleasure of knowledge with the traditions of archaeology, history, art, environment, good food and conviviality. With us, you can enjoy a unique experience.
.